We make paper for a sustainable future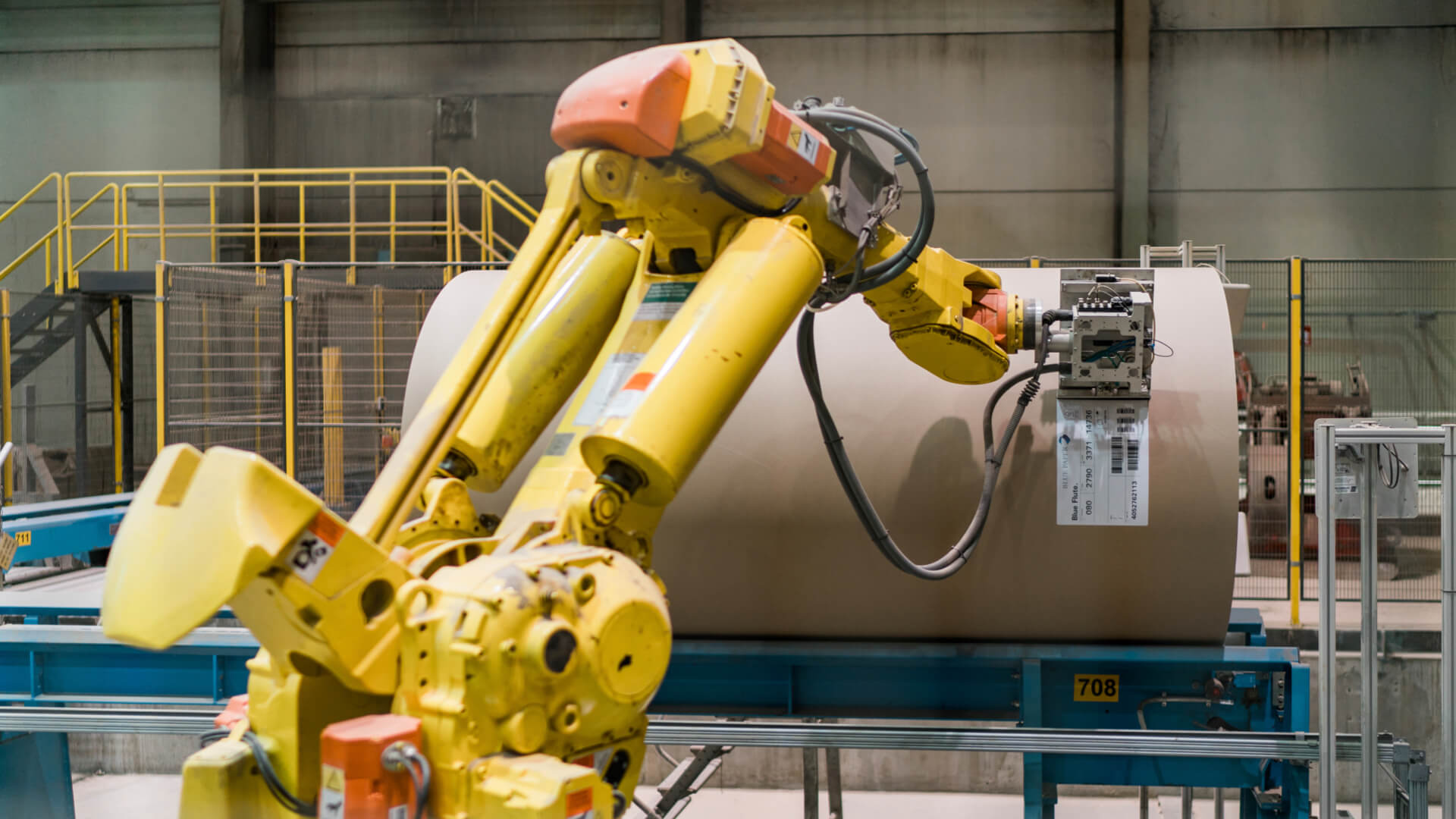 Unique

expertise at the cutting edge of technology

Stage 1

Preparing the dough

With a daily capacity of 1,300 t, the preparation workshop produces pulp from recycled fibres.
The cleaned pulp is then sent to the storage tower to feed the machine.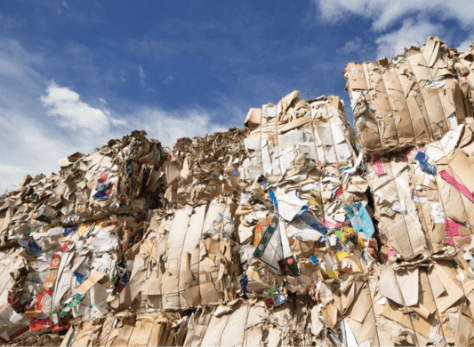 Step 2
Canvas section
It is at this stage that the sheet is formed. A fibrous suspension, made up of 99 water and 1 fibre, is injected between two webs. The result is a homogeneous, symmetrical sheet measuring 9m, the full width of the machine.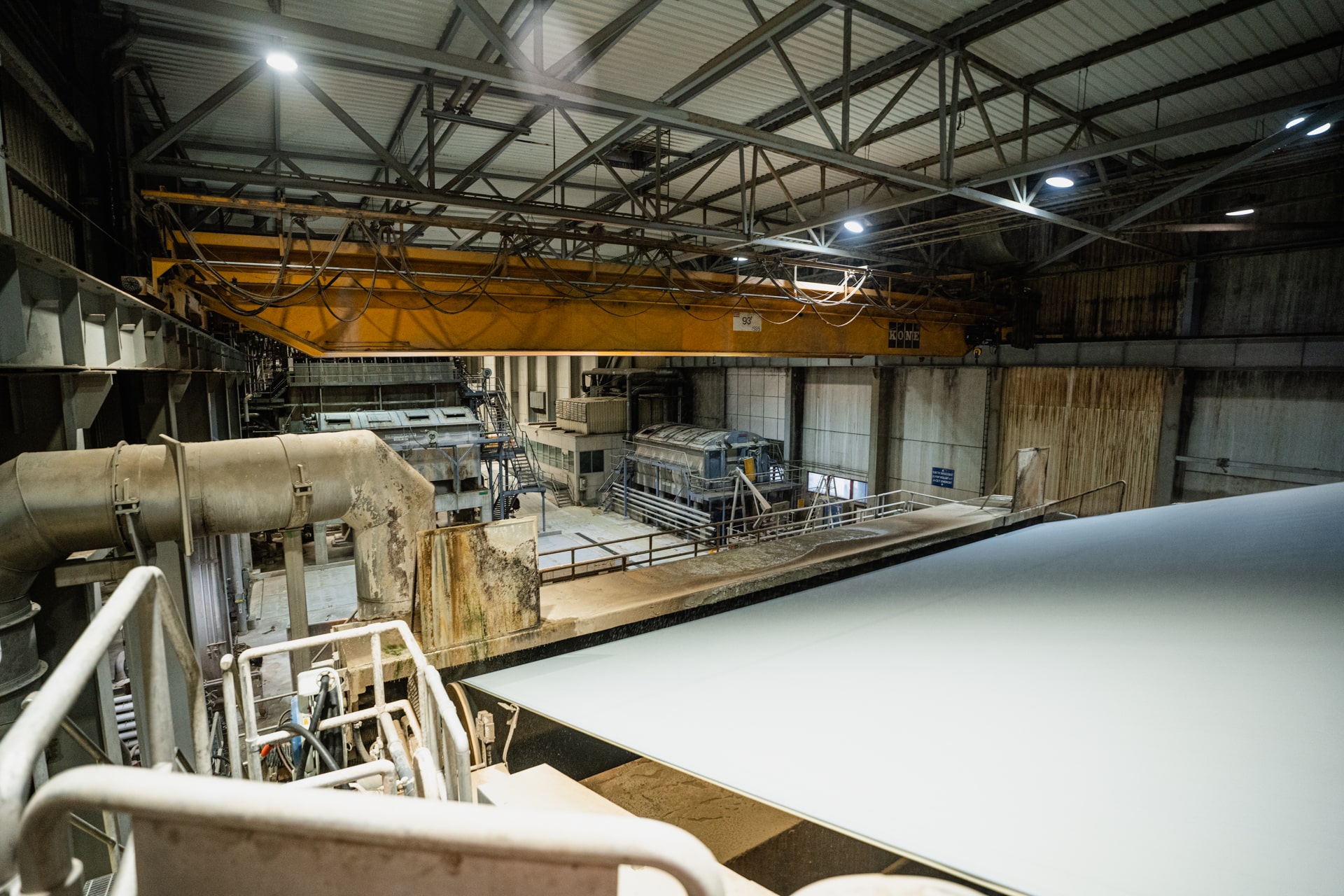 Step 3
Section presses
The water contained in the sheet is gradually eliminated by passing it through two presses.
This process also helps to strengthen the sheet by bonding the fibres together.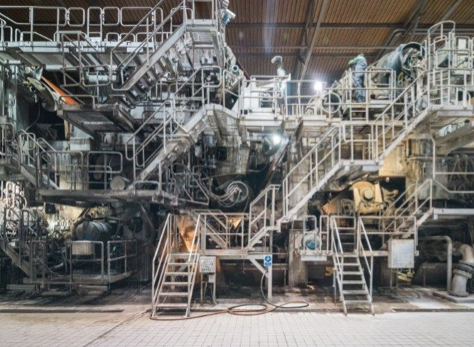 Step 4
Drying plant
This stage allows the residual water to evaporate by successive contact of the sheet with heated cylinders.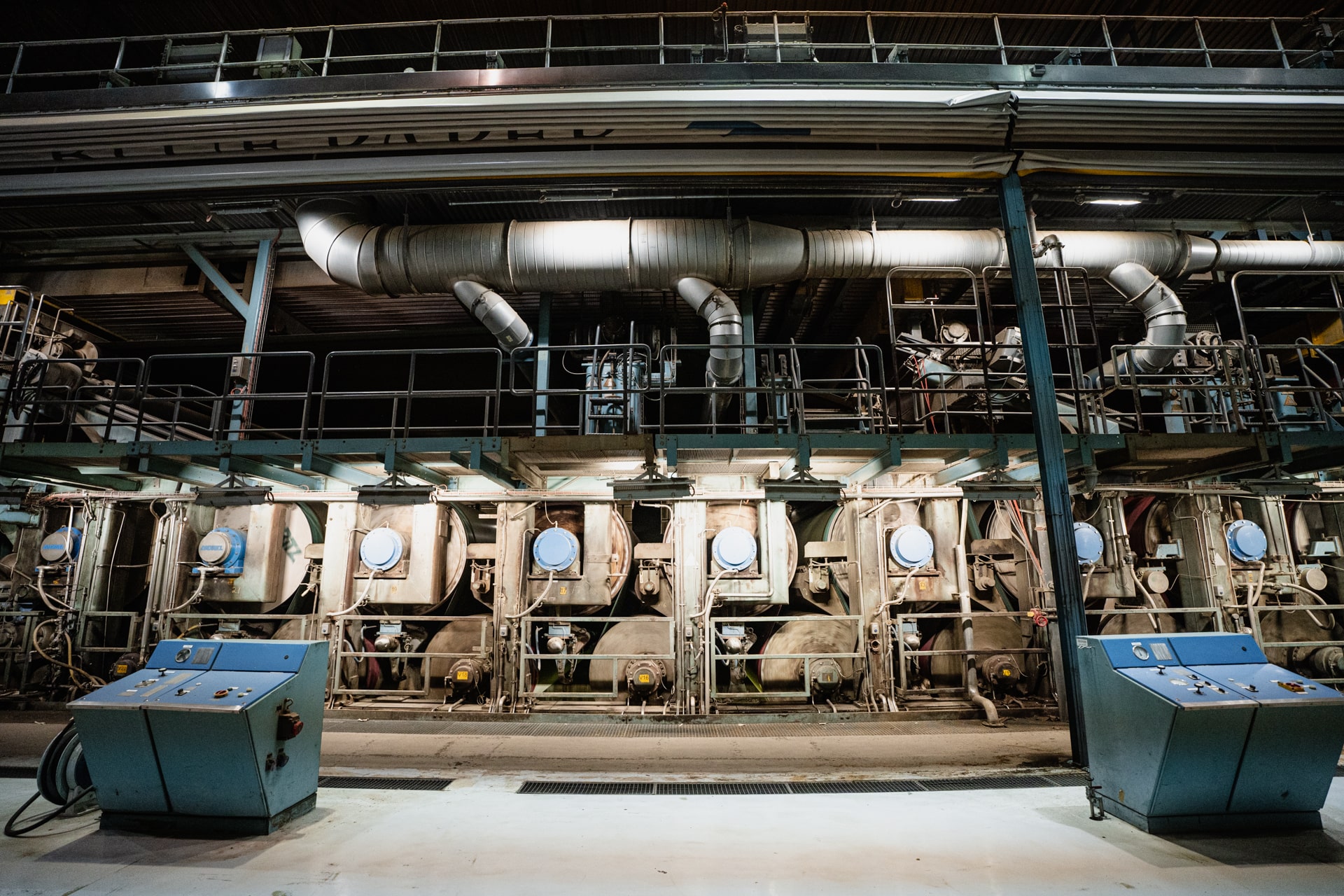 Step 5
Enduction
At this stage, the application of a layer of starch to both sides of the sheet gives it its important mechanical characteristics.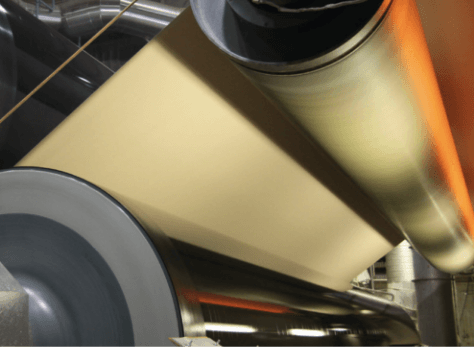 Step 6
Post-drought
After being moistened with starch, the leaf is dried again.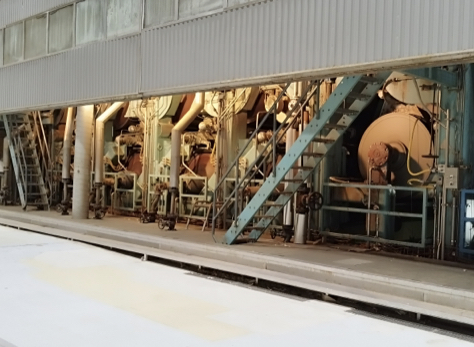 Step 7
Winding and rewinding
The sheet is wound onto a steel mandrel to form a mother reel, which can reach a maximum developed length of 55 km. This is then unwound, cut and rewound onto a cardboard core to produce the daughter reels.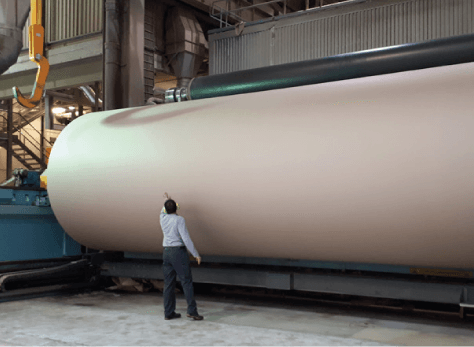 Step 8
Storage and shipping
The reels are transported to a fully-automated storage hall, awaiting dispatch to customers.
The transport and logistics department ensures delivery within a 1,000 km radius across Europe.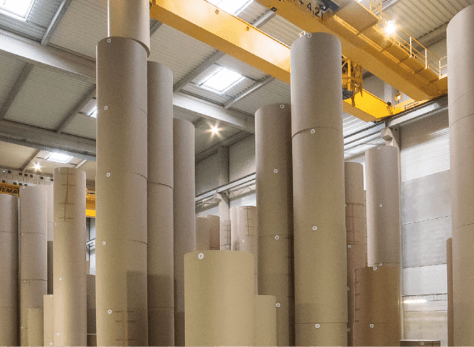 You will be involved in

the production of Blue Paper

By sorting your waste, you feed the local paper and cardboard recovery circuit. Your waste is baled by recycling companies who sell it to us as a raw material. Thanks to your everyday actions, you are contributing to the production of our paper!

Our products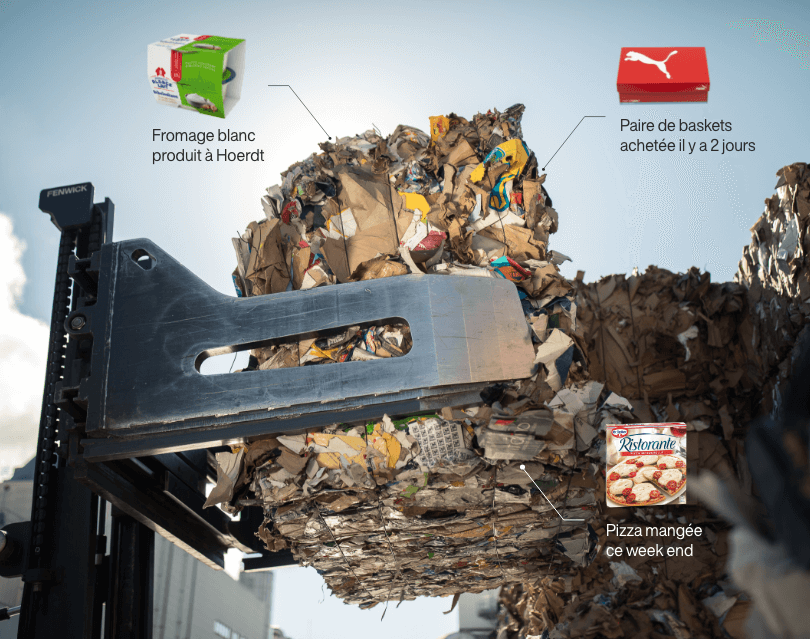 We manufacture
reels of corrugated base paper

from 100ths of recycled cardboard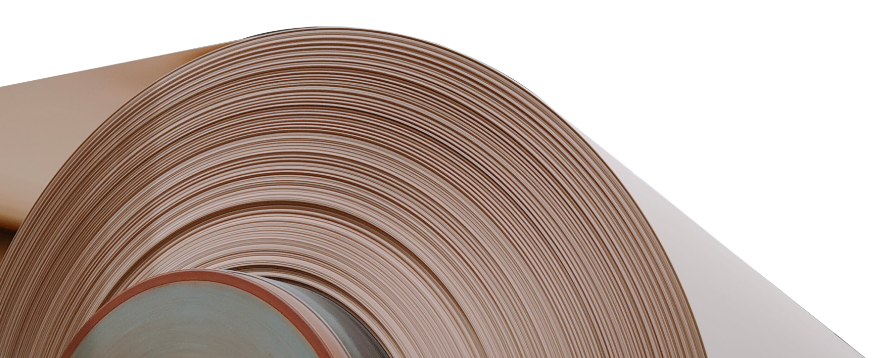 FeaturesOurproducts are divided into 3 categories: papers for fluting, papers for covers and multi-purpose papers in grammages of between 70 and 135 g/m2. Our cutting-edge technologies guarantee our customers excellent quality.
Width (height of a reel)
0.700 to 3.5 metres
Average diameter (width of a coil)
1.420 metres
Weight of a reel
1 to 4 tonnes
Length of a coil
9 to 15 kilometres
Nos produits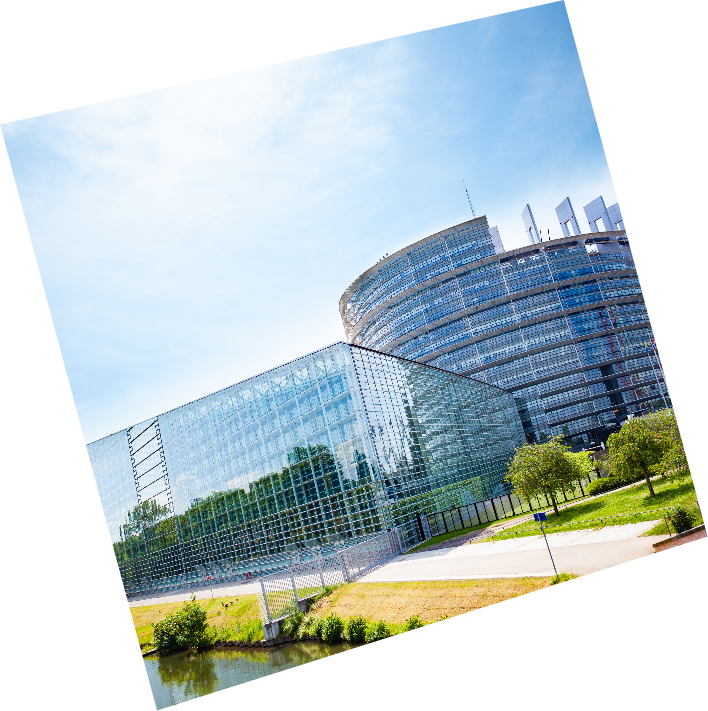 0
of paper produced every day,
a round trip from Strasbourg to Berlin!
In 24 hours, we produce 1,500 km of packaging paper 8.62 m wide. That's the equivalent of the Strasbourg-Berlin round trip on a 3-lane road!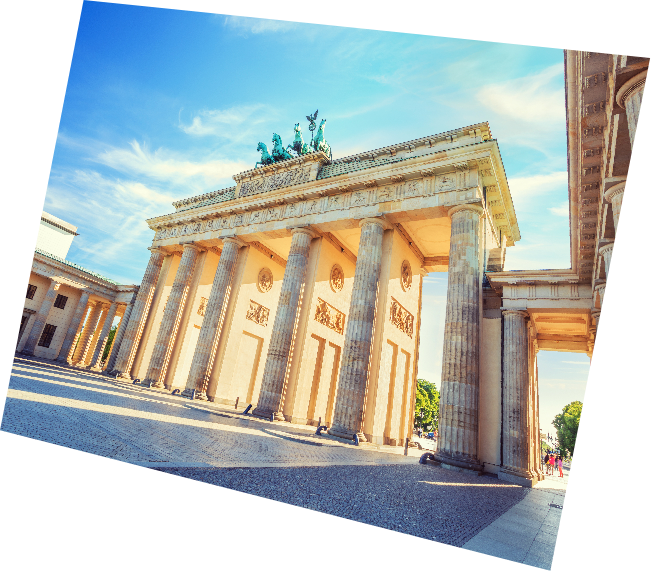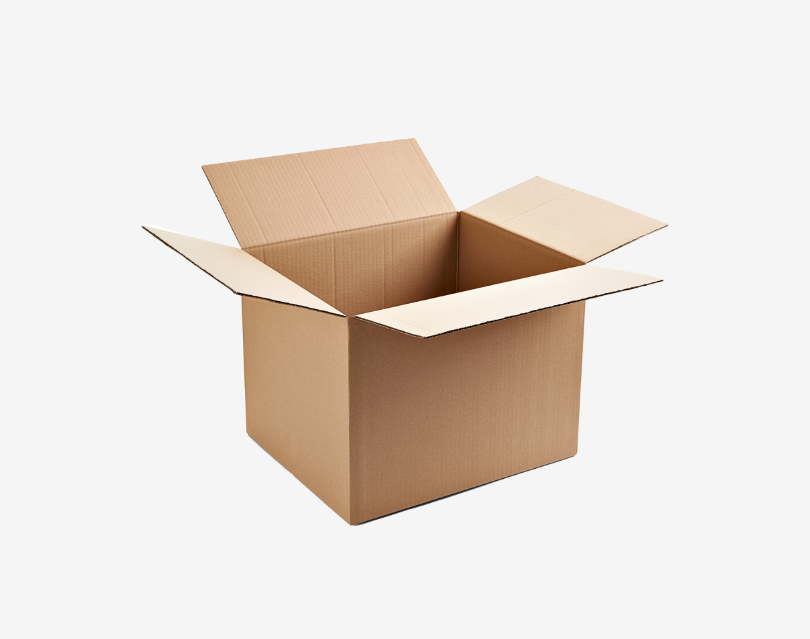 You've probably already used Blue Paper
We produce reels of brown paper which we supply to our cardboard packaging manufacturer customers, mainly in Europe. So it's highly likely that you've already had your hands on paper produced by Blue Paper when you received a parcel. In fact, Blue Paper contributes 10 e to the French production of cardboard packaging.
Our products
Do you have any questions?
It's over here

.