The history of Blue Paper
In the heart of Europe, on an industrial site that has been in operation since 1936, Blue Paper manufactures brown paper reels for the production of corrugated board. The products are made exclusively from 100% recovered paper using an environmentally-friendly process.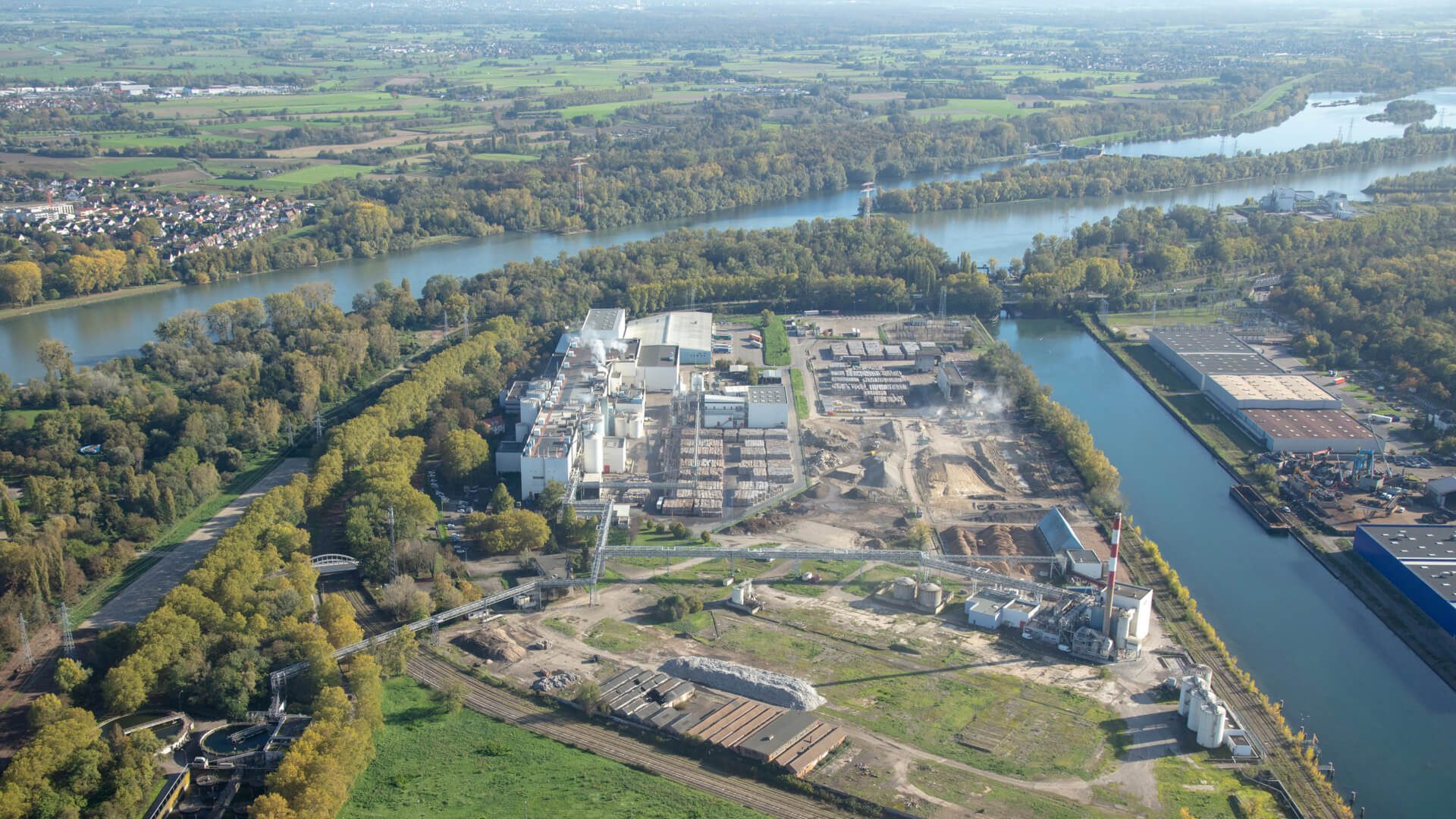 An industrial site with a
90-year

history
1936
Naissance industriel du site
L'histoire commence en 1936, lorsque le groupe suisse Thiel construit à Strasbourg une usine produisant de la pâte à papier marchande.
1990
Démarrage de la machine
Après plusieurs changements de propriétaires, le site de l'usine subit un changement avec la construction de la machine à papier.
2013
Création de Blue Paper
Les papetiers Klingele Paper & Packaging Group et VPK Group créent Blue Paper, avec l'ambition d'en faire l'un des plus grands sites européens de production de papier pour ondulé.
Since 2013

, Blue Paper has

been

innovating and improving for

sustainable development

May 2013

Birth of Blue Paper

Blue Paper was created with the ambition of becoming one of Europe's largest corrugated paper production sites.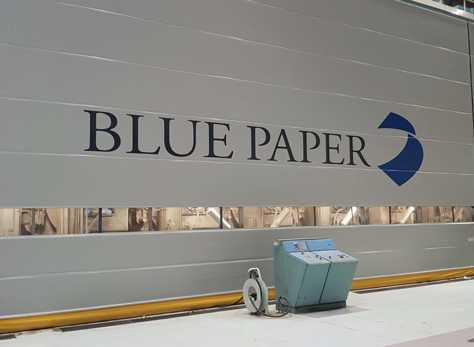 May-November 2013
Rebuilding the machine
The paper machine undergoes major modifications to produce reels of corrugated base paper (PPO) from 100 e recovered cardboard.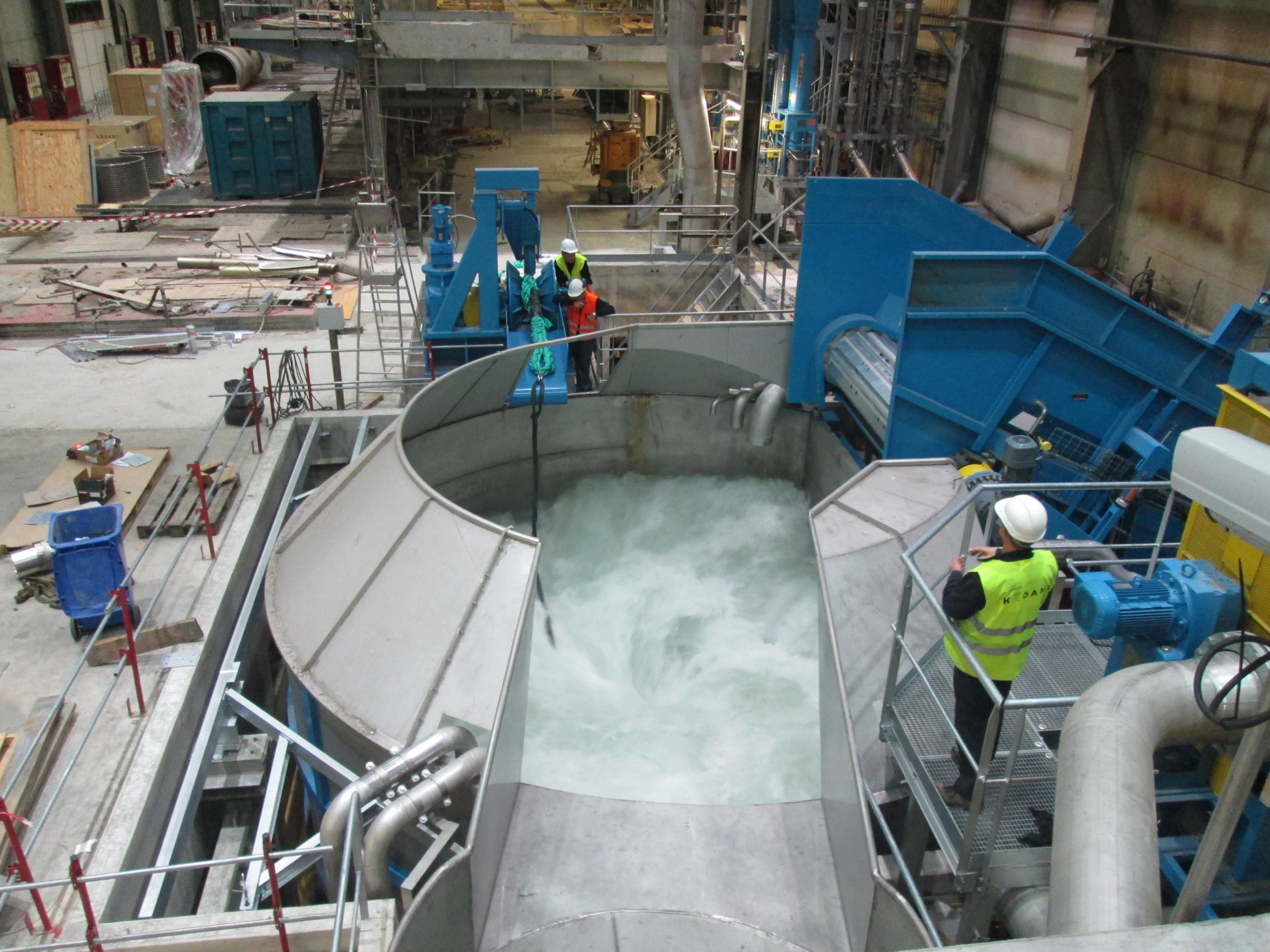 November 2013
Production of the first reel
Blue Paper manufactures its first rolls of corrugated base paper at a rate of 800 tonnes a day.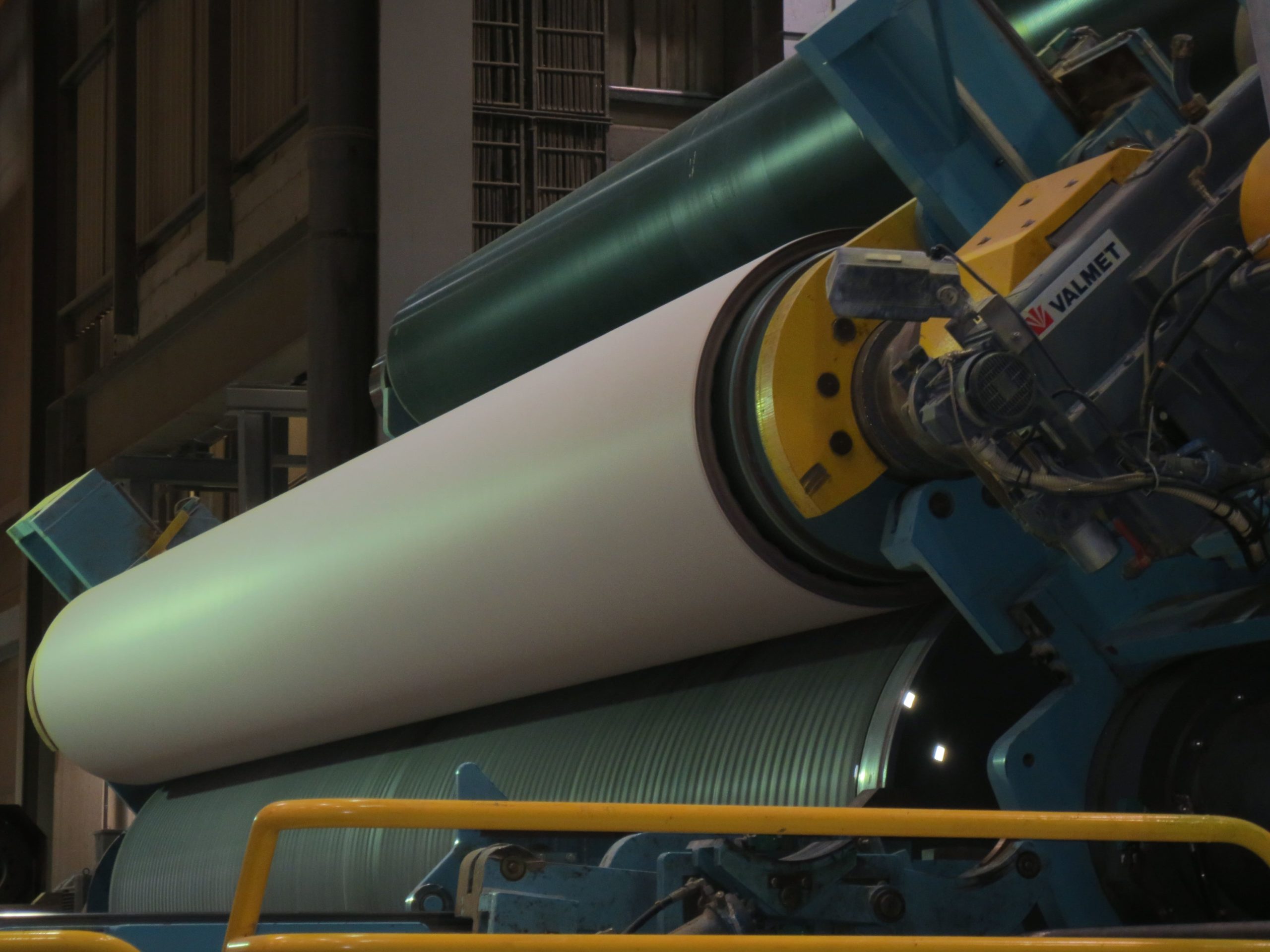 December 2014
Starting the biogas engine
The methanisation unit, installed during the reconstruction, produces biogas that is injected into an engine to generate green electricity.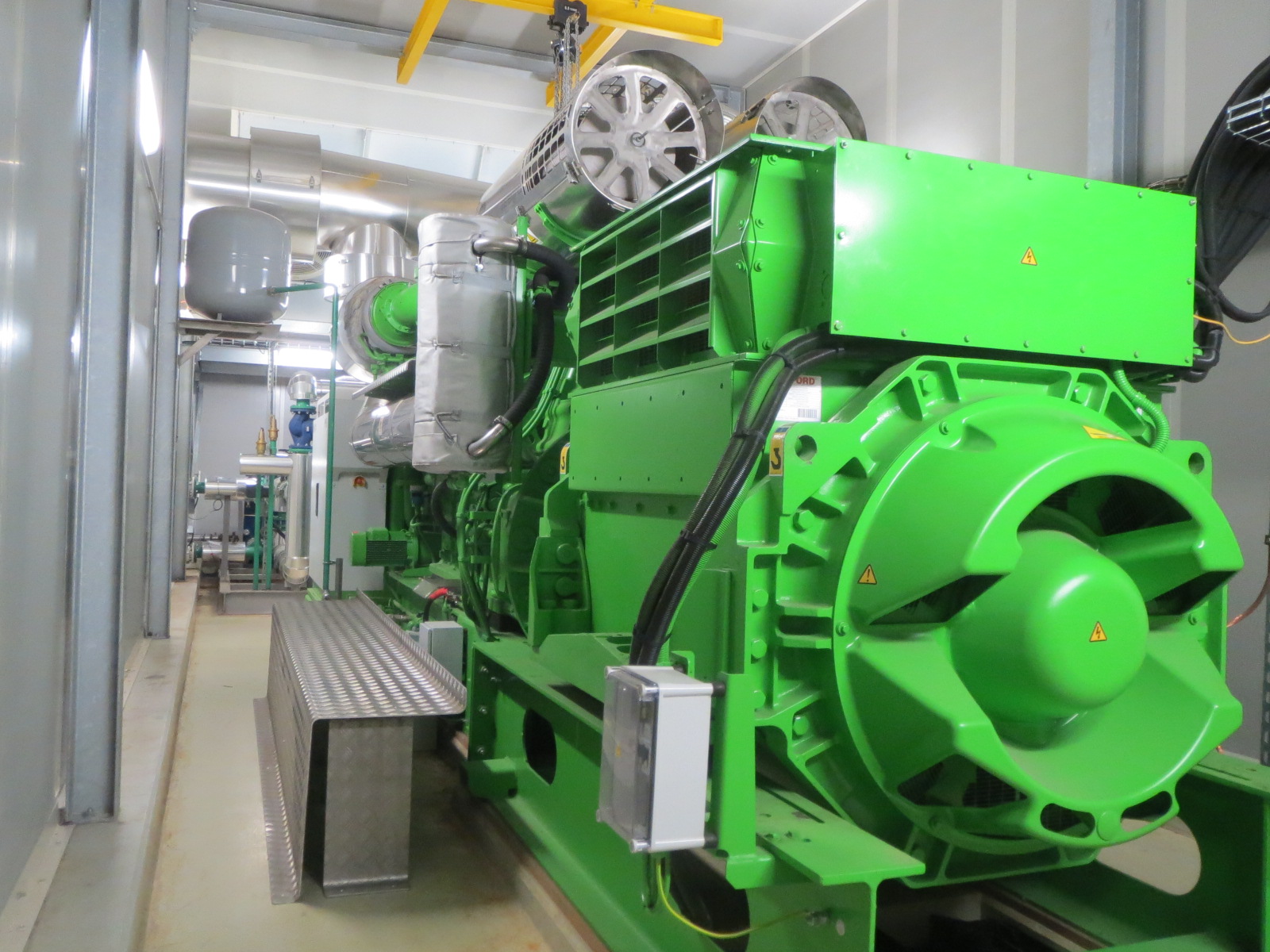 February 2015
Starting the turbine
The new turbine generates green electricity from the high-pressure steam produced by the biomass boiler. This steam is then used to dry the paper sheet in the machine.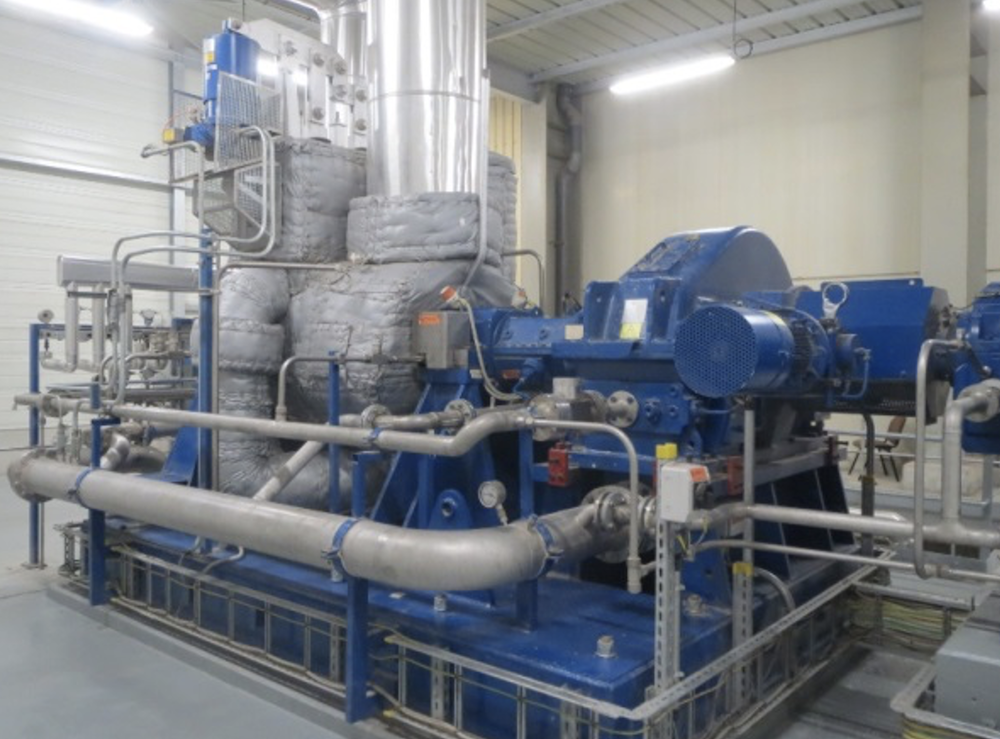 December 2016
Construction of an automated storage facility
With the rapid increase in paper production, the existing storage facilities were becoming insufficient. Blue Paper therefore built a new, fully automated hall to store its reels.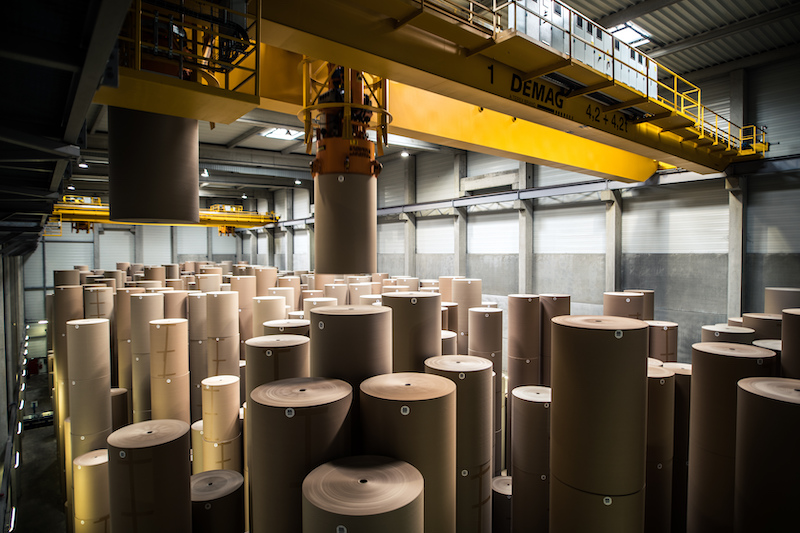 May 2019
Projet Blue Circle
Installation of a steam production unit using solid recovered fuel (SRF). This steam is used in the drying stages of the paper machine.
October-November 2020
Vulcan Project
Major reconstruction work on the paper machine's drying area. The aim of this investment is to increase production capacity.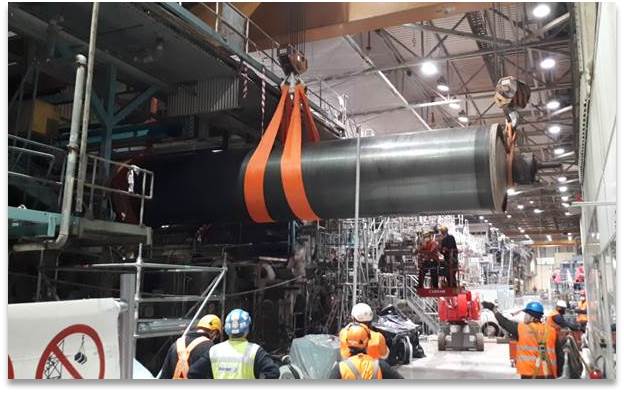 March 2021
Heat recovery project
Thanks to the waste heat recovered on the site and our collaboration with R-CUA, we heat homes and industrial premises in Strasbourg's Port du Rhin.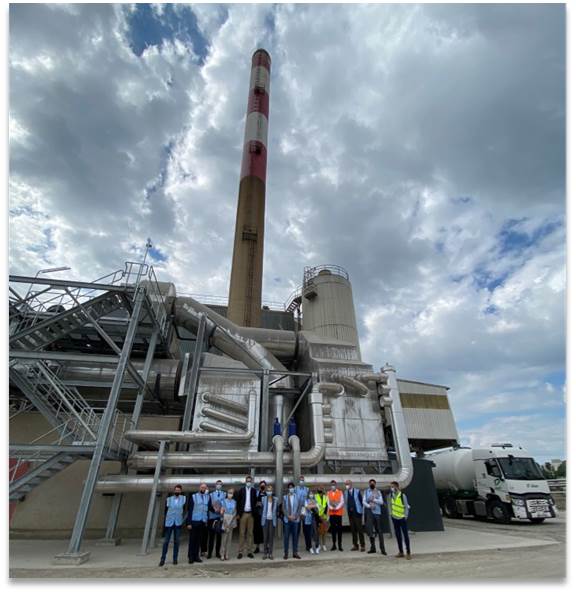 March 2022
Bluegas project
Addition and commissioning of a second biogas plant at the Blue Paper wastewater treatment plant: the biogas produced is used to power the engine that generates green electricity and also to power a boiler that replaces natural gas.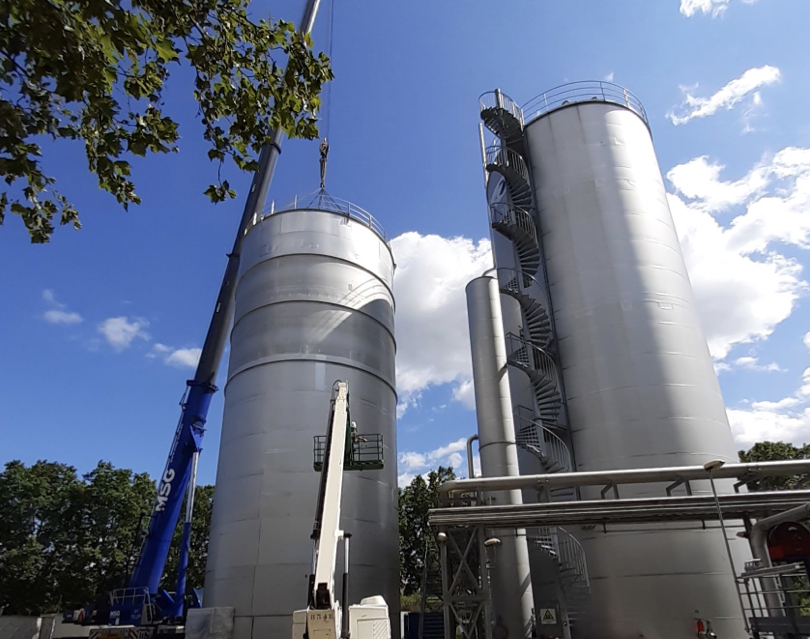 VPK and Klingele: our 2 European shareholders since 2013
Aware of this unique opportunity, Klingele Paper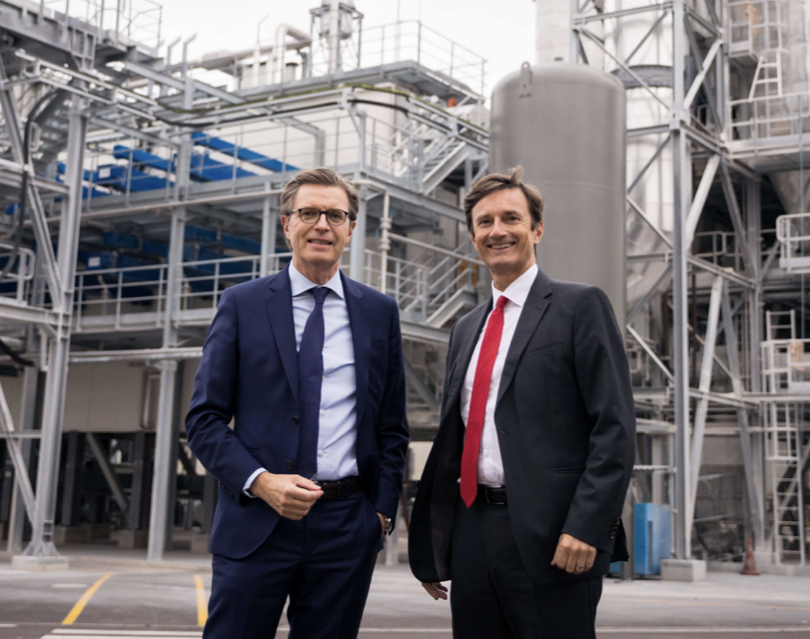 Do you have any questions?
It's over here

.