Thomas Mittelheisser, mechanic team leader
No two days are the same!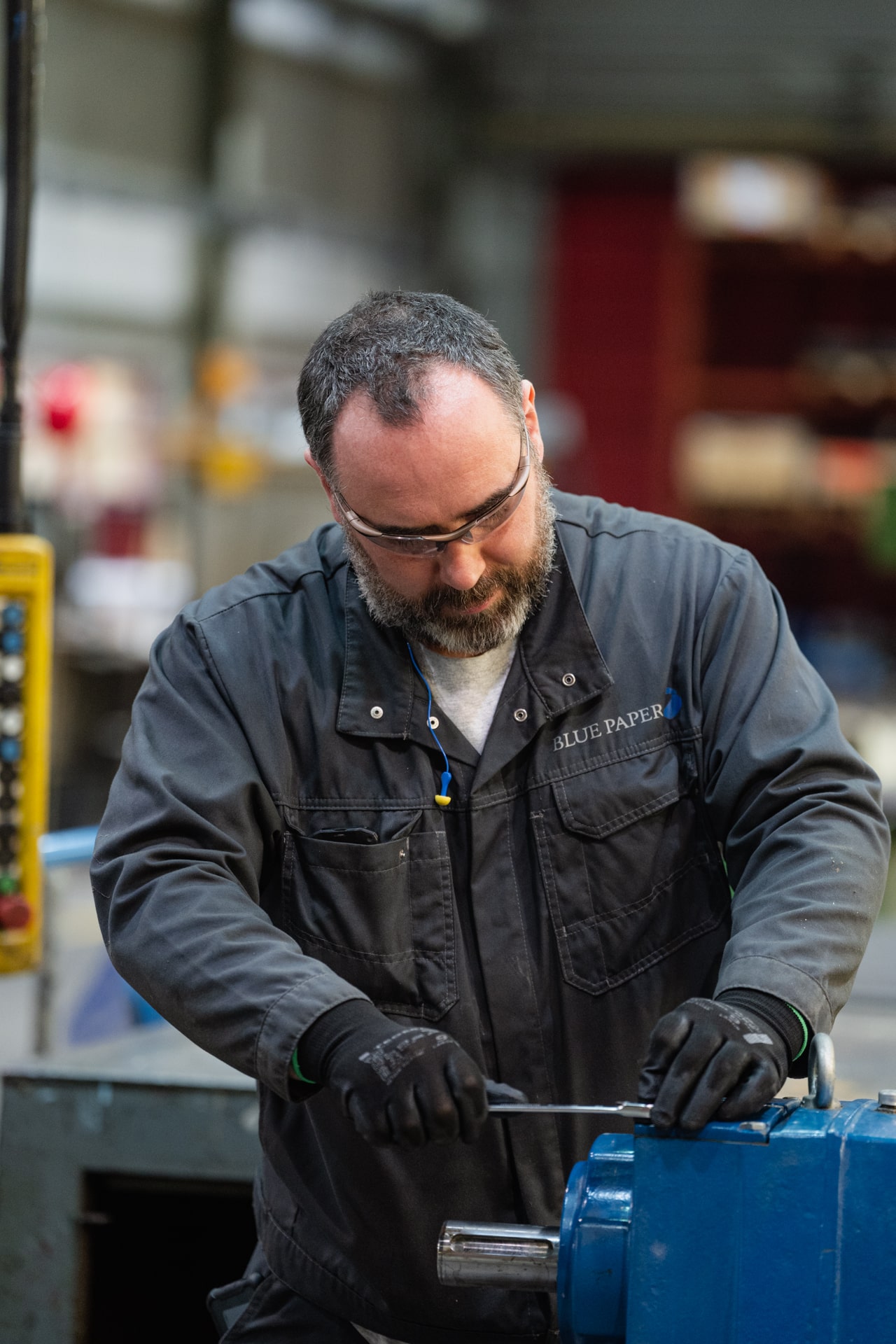 "I've been working as a mechanic for over 20 years. I spent most of that time working as a 3×8 mechanic in another company, but there was no way I could progress. So I put my CV online, and one day I was contacted. I went through two job interviews and here I am at Blue Paper since May 2021. I started as a mechanic, then very quickly became assistant team leader mechanic, then team leader mechanic following the retirement of a colleague in June 2022. I'm also tutor to a young apprentice. I really appreciate the trust that has been placed in me here and the development of my responsibilities. I work with a very good team, in a good atmosphere. No two days are ever the same!
Do you have any questions?
It's over here

.