Benjamin Hamm, multi-skilled machine operator
Autonomy, responsibility and versatility.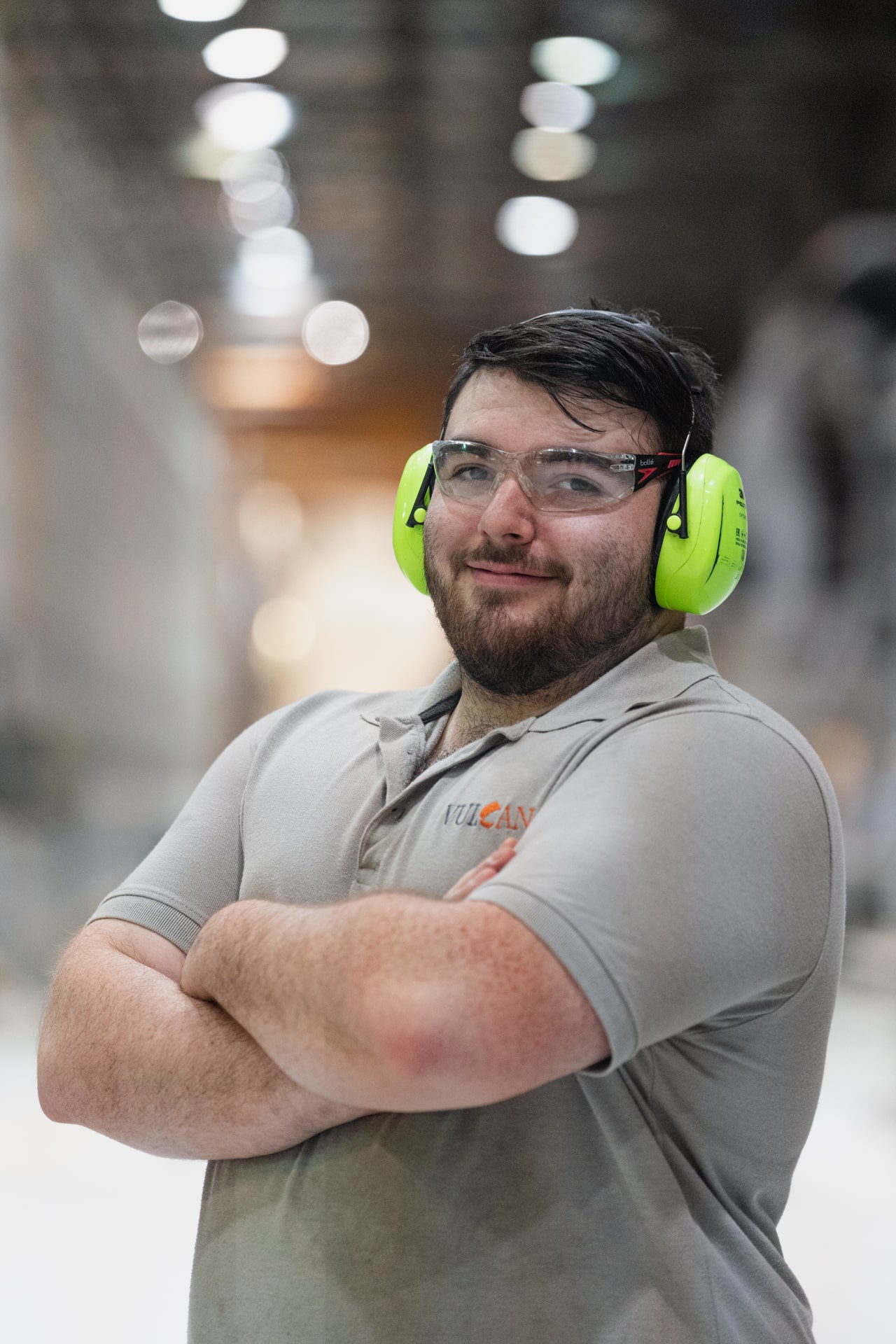 "In 2018, I decided to retrain and leave the butcher's trade I'd been in for 6 years to move into a different world. I wanted to learn something new and I had heard about Blue Paper. I met the head of human resources, who suggested I spend a week at the company to find out about the wide range of jobs available at Blue Paper. The versatility, responsibilities and diversity of the work appealed to me straight away. So I went back to school and got a vocational baccalaureate and an advanced vocational diploma in process control at the paper CFA in Gérardmer. Today, after 4 years of apprenticeship at Blue Paper, I've been taken on on a permanent contract and I'm already in my second job: multi-skilled machine operator. I'm learning something new every day, and I find the work very rewarding, both professionally and personally
Do you have any questions?
It's over here

.